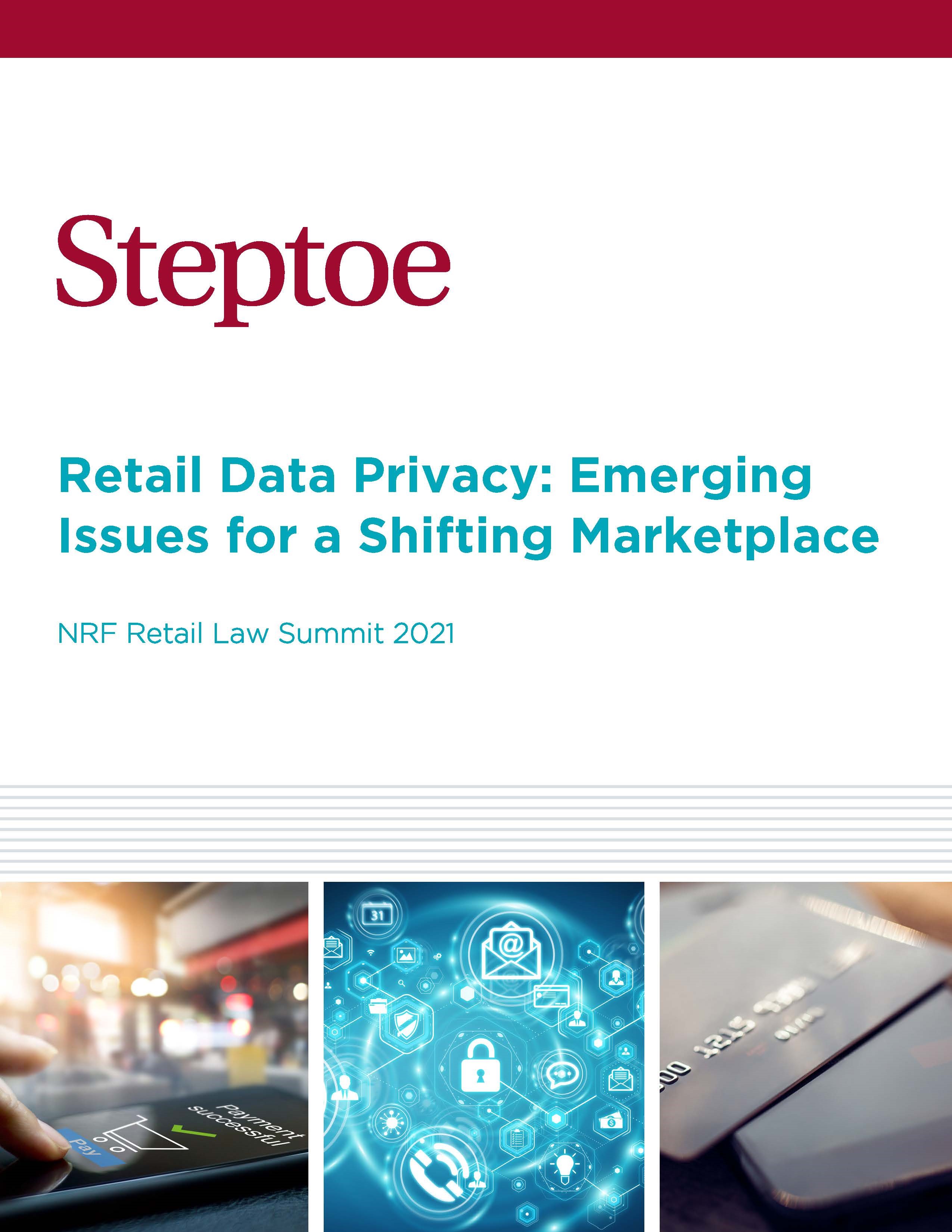 Retail Data Privacy: Emerging Issues for a Shifting Marketplace
Steptoe counsels and represents clients on global privacy and cybersecurity issues. Learn how to always be ahead of the tools and strategies that impact data privacy.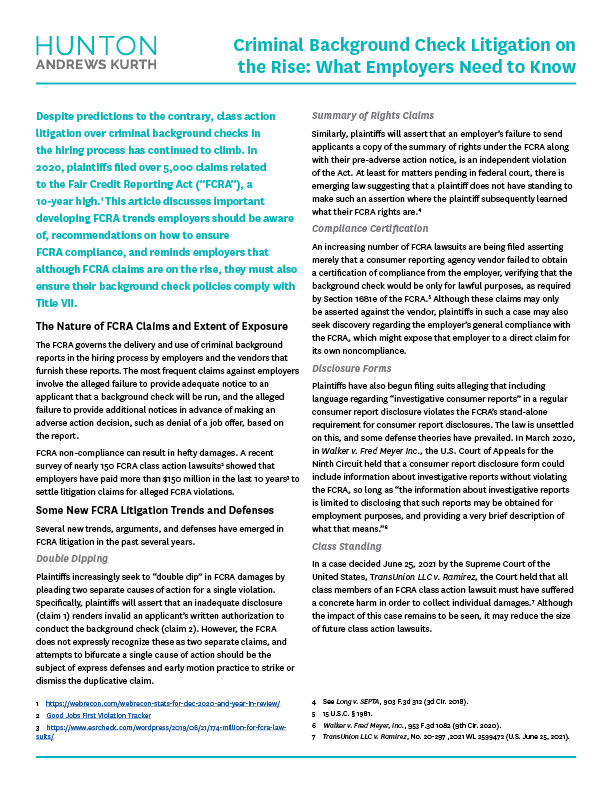 Criminal Background Check Litigation on the Rise: What Employers Need to Know
This article discusses important developing FCRA trends employers should be aware of, recommendations on how to ensure FCRA compliance, and reminds employers that although FCRA claims are on the rise, they must also ensure their background check policies comply with Title VII. Learn more about this employment topic of discussion and be in-the-know.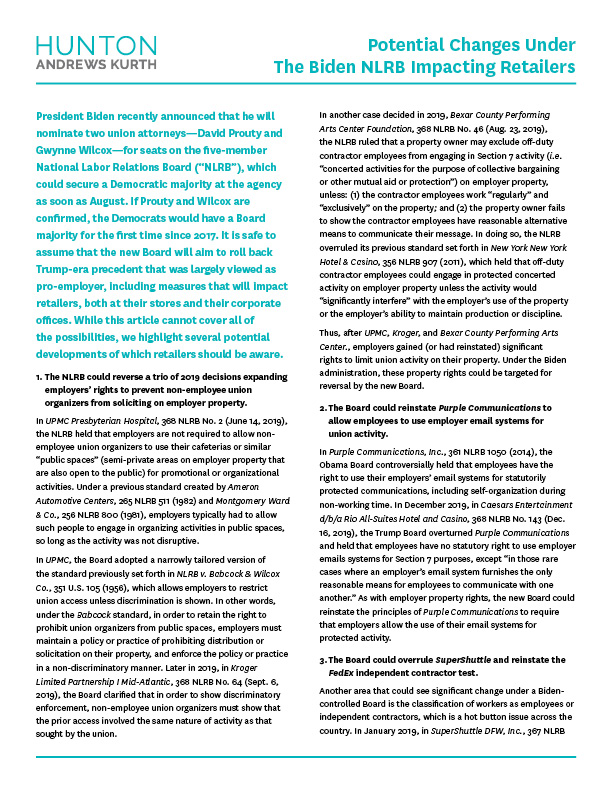 Potential Changes Under The Biden NLRB Impacting Retailers
With two new NLRB nominees waiting confirmation, the new Board will aim to roll back Trump-era precedent that was largely viewed as pro-employer, including measures that will impact retailers, both at their stores and their corporate offices, we highlight several potential developments of which retailers should be aware. Learn more about this topic of discussion and be in-the-know.