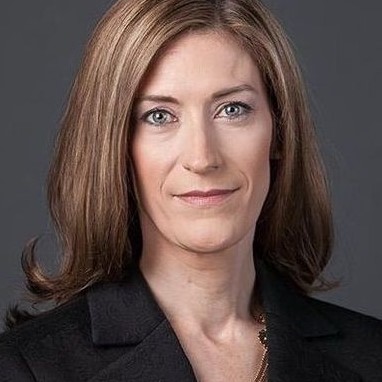 EVP, Global Governance, Chief Legal Officer, and Corporate Secretary
Rachel Brand oversees the Walmart global legal, compliance, ethics, corporate security, corporate governance, digital citizenship, aviation, and investigative functions, including Walmart's Emergency Operations Center.

Before joining Walmart, Rachel served as the United States Associate Attorney General, the third-ranking position in the U.S. Department of Justice. She holds the distinction of being the first woman to serve as Associate Attorney General. In that role, she oversaw the thousands of attorneys and professionals in the department's civil litigating divisions, including Civil, Antitrust, Tax, Environment and Natural Resources, and Civil Rights; and the department's research and grant-making offices, including the Office on Violence Against Women; among others.

She has held a number of other key roles in government, starting when she clerked on the Massachusetts Supreme Judicial Court and later for Justice Anthony Kennedy on the Supreme Court of the United States. Rachel served as Associate Counsel to the President at the White House and as the Assistant Attorney General for the Office of Legal Policy in President George W. Bush's administration. In 2012, she was appointed by President Barack Obama to serve on the Privacy and Civil Liberties Oversight Board. Outside of government, she served as the Vice President and Chief Counsel for Regulatory Litigation at the U.S. Chamber of Commerce and as a lawyer in private practice in Washington, D.C.

Rachel serves on the board of directors for the Walmart Foundation and is the executive sponsor for the Tribal Voices Walmart Associate Resource Group. Outside of Walmart, she serves on the board of directors for the U.S. Chamber Litigation Center and the International Justice Mission. She is also a member of The American Law Institute.

Rachel earned her Bachelor of Arts degree from the University of Minnesota-Morris and her J.D. from Harvard Law School.