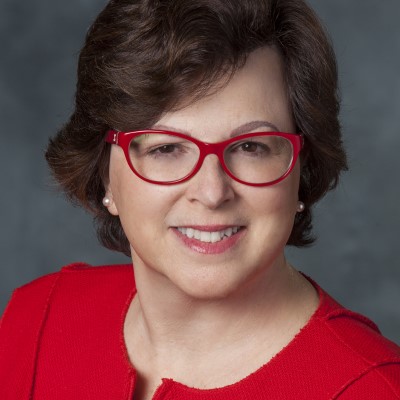 Since 2016, Ms. Garcia has served as the Chief Legal Officer of Macy's, Inc. and as a member of Macy's Enterprise Committee, which sets the overall strategic direction for the company. From 2007 to 2016, Ms. Garcia has served as a trusted advisor to the Board and senior management of Office Depot, Inc. She also served as Executive Vice President, Chief Legal Officer and Secretary, and had global responsibility for legal, compliance and government relations matters.

Ms. Garcia has held general counsel and senior executive positions with Domino's Pizza and Philip Morris International. She also has worked as counsel for GAF Corp., a chemical and roofing manufacturer, and began her legal career with the law firm Willkie Farr & Gallagher in New York City. Prior to her career as an attorney, Ms. Garcia was an Energy Analyst working in-country with developing country governments and the U.S. Agency for International Development.

Ms. Garcia serves on the Board of Directors of Dollarama, Inc. (DOL:TSX), a leading Canadian value retailer in Canada with sales of over $3 billion and over 1,800 stores in Canada and Latin America. She serves on Dollarama's, Human Resources and Compensation and Nominating and Governance Committees. Ms. Garcia also serves on the Board of the Institute for Inclusion in the Legal Profession, a non-profit organization supporting research and scholarship to improve the entrance and retention of minorities, women, and LGBT in the legal profession. Ms. Garcia serves on the Board of DirectWomen, a non-profit that prepares women lawyers for service on corporate boards of directors. Ms. Garcia also serves on the Advisory Board of Corporate ProBono/ProBono Institute.

Ms. Garcia is a graduate of St. John's University School of Law, where she was an Editor of the Law Review. She also received a joint BA/MS in Political Science and Management and Policy Sciences from the State University of New York at Stony Brook (1980).